We love dogs and we love Cornwall
For many years we visited Cornwall, but have always been frustrated by not being able to visit the many places and attractions that do not welcome dogs.
Finally we decided to combine our two passions and move to Cornwall, and set up our own accommodation, focused on people with dogs.
We have 4 high quality barns (three with 1 bedroom and a 2/3 bedroom) in traditional Cornish stone buildings.
Our aim is to create a homely, yet high quality, self-catering accommodation that you want to come back to at the end of the day.
We want you to enjoy the holiday with your dog, but also be able to see all the attractions and places to visit you want without being hampered by "no dog" rules.
We have a leaflet you can down load here and print.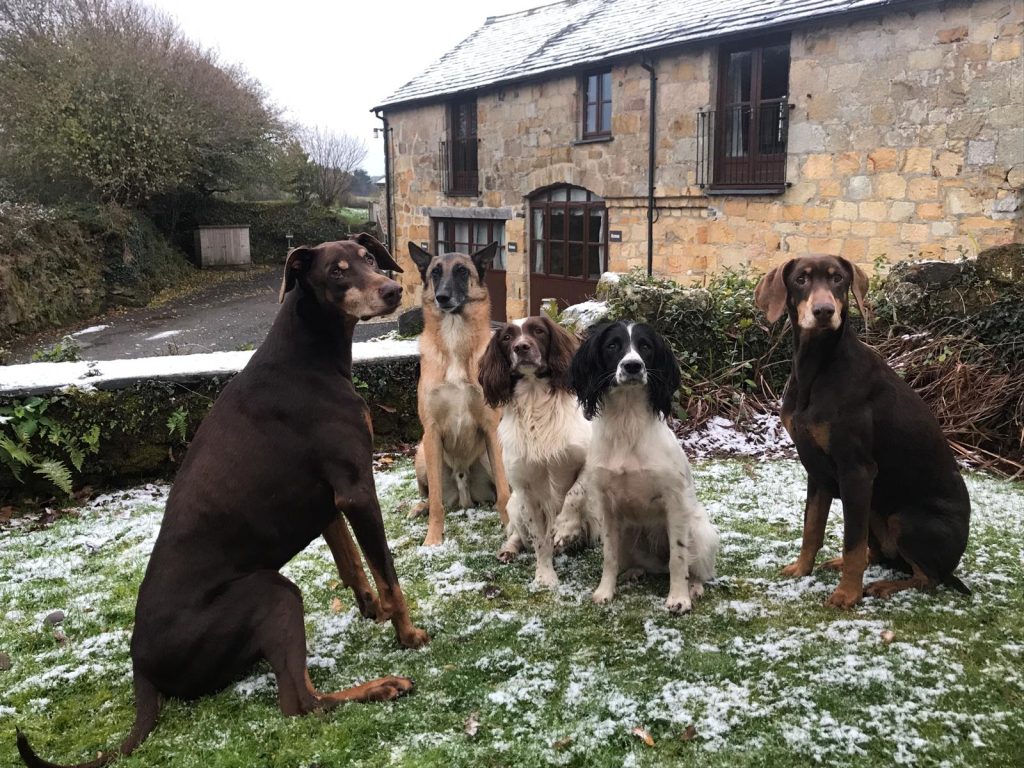 The location
We spent over a year looking at many, many properties before we came across this one which ticked all the boxes:
– It is situated in a very rural setting with lovely views
– It had solid traditional barns ready for conversion to separate high quality barns
– It is close to many of Cornwall's finest attractions
– It has on site private exercise fields
– It has lots of dog walks nearby
We believe that if a dog is happy, then the owners will also be happy. We also wanted to avoid the petty dog rules that many places insist on.
We have fallen in love with the place, and many guests keep coming back!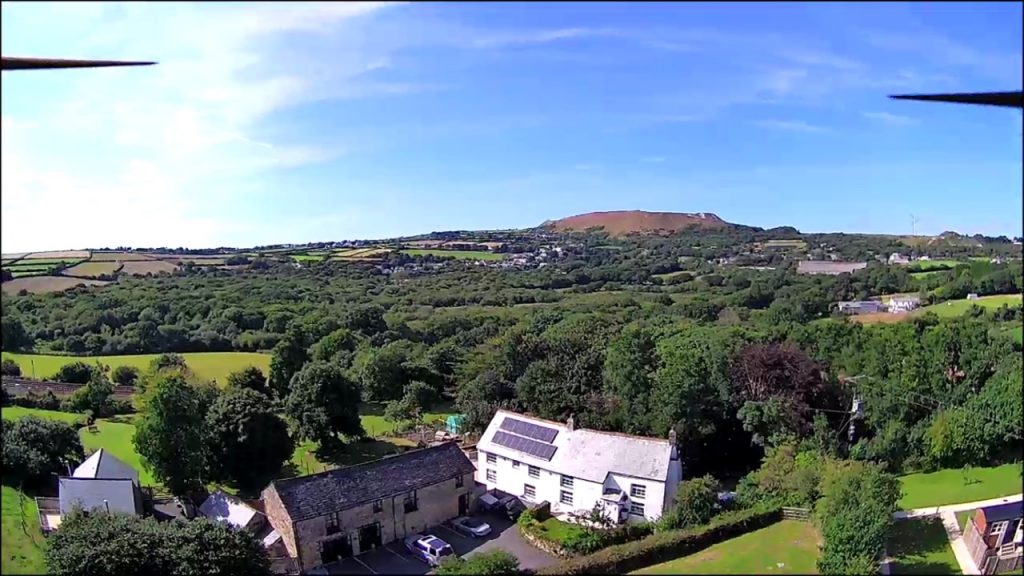 We have expanded with 2 luxury Shepherd's Huts, each for two people, designed for dogs at our sister site Hut and Hound next door.
We look forward to seeing you and your dog (or even several dogs or no dog at all) at some point in the future.
Brian and Dawn