We welcome guests who come by public transport.
St Austell is well served by trains to London, the midlands, the north and Scotland.
Some recent visitors used train, bus and taxis. They said it was really easy as you can get everywhere from St Austell.
Buses
Dogs are carried on local buses "at the drivers discretion". That apparently means that if the driver has an allergy to dogs, he can refuse to carry them, otherwise they would normally expect to take dogs.Buses go from the centre of St Austell (Trinity Street) and the station. From St Austell take either a 21 (7 days a week, St Austell to Newquay), 22 (not Sundays, St Austell to Truro) or 25 (not Sundays). Ask the driver for "Burngullow turn at Lanjeth".
Get off at Burngullow, which is about 10 minutes by bus from St Austell.
You should see the brown tourist Bed and Basket sign. Follow it down the side road and we are about 3/4 of a mile walk.
You can see bus timetables here. Look for routes 21, 22 and 25.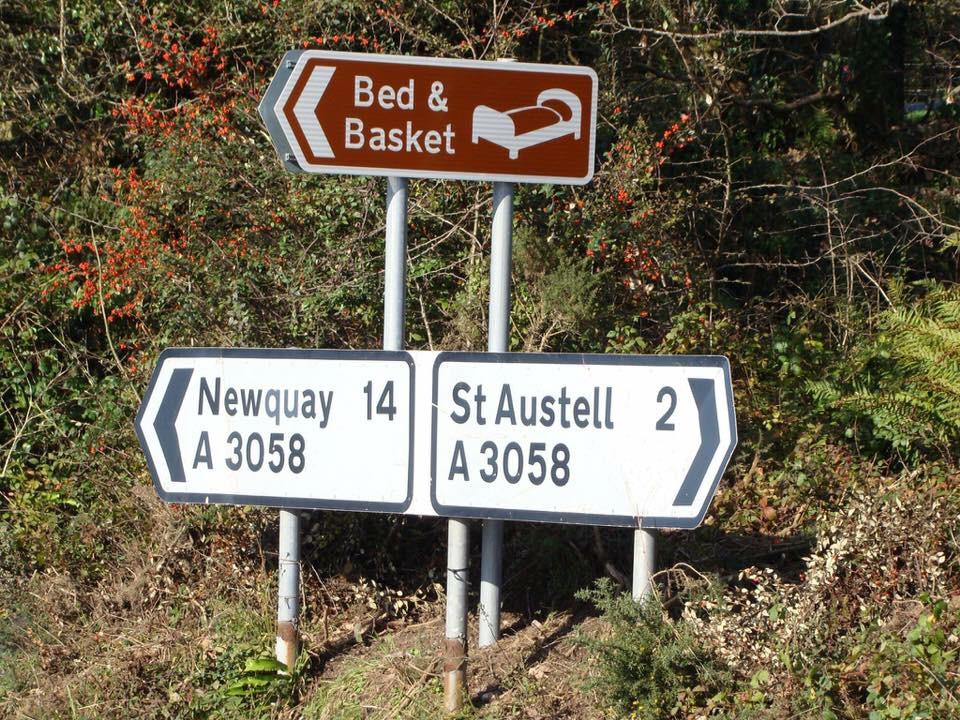 Taxis
There are several local taxi companies.
Star Cars say they carry dogs and some of our guests have used them successfully. Call them on 01726 66636.
Useful travel site
A local travel web site seems to be the best site for giving distances you have to walk when getting on or off.
Just put in our house name (Crugwallins) or our postcode (PL26 7TH) and your destination. It gives you actual times and seems fairly accurate.